Category Archives:
Family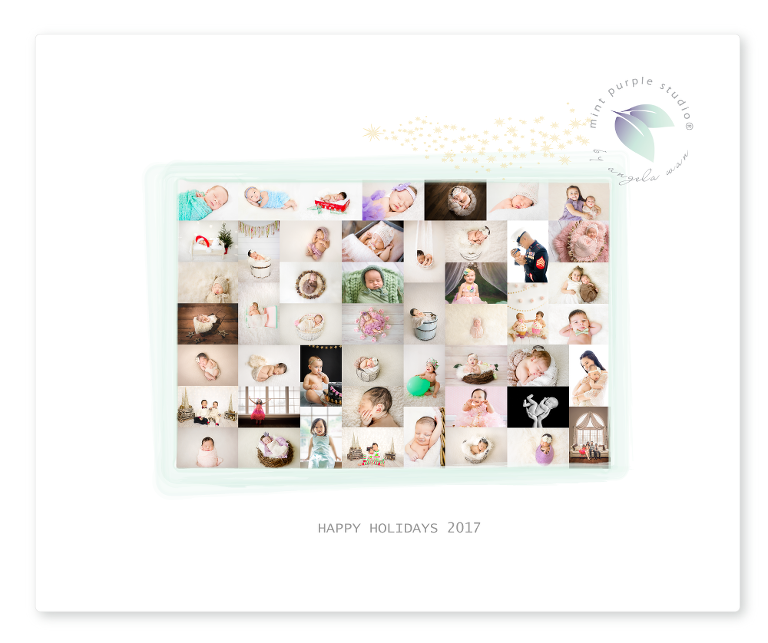 Dear Friends,
2017 has been a wonderful year of learning and growth! I was incredibly blessed to be awarded a Luminous Endowment grant for a challenging photography project. The Studio's website was also updated to make client proofing easier, session booking faster and blogging more on point.
Thank you for your passion for Mint Purple Studio's professional photography services. It is truly an honor to be able to share your family's special milestones because they are important ones for me as well.
May you have a happy, healthy and blessed holiday season.  I look forward to serving you in 2018!
Blessings and light,
Angela
P.S. If you've missed our previous holiday videos, kindly find them here!  2016, 2015
Please Keep in Touch Here!
Dear friends of Mint Purple Studio,
2016 has been an amazing year because the studio is growing by leaps and bounds.  Thank YOU so much for your support and passion for professional photography. It is truly an honor to be able to share your family's special milestones.
Please enjoy our annual holiday video featuring your little ones from this year. A big congratulations if you made it onto our booking calender this year! As our gift to you, click the link here to claim your 5% discount off all session fees for 2017 bookings!
May you and your loved ones have a joyful, blessed and healthy holiday season. I look forward to serving you in 2017!
Please Keep in Touch Here!
Christmas waves a magic wand over this world, and behold, everything is softer and more beautiful. ~Norman Vincent Peale
This photoshoot was perhaps one of our favorite ones of the year! This wonderful family has been waiting a whole year because I was already fully booked last year when mommy's inquiry arrived.  I really wanted to give this extraordinarily patient family something magical and suggested our holiday theme to be something gold, neutral yet fun.  We seriously had a blast on the day of the shoot.  Big brother and I had a lot of fun singing together.  Baby brother wasn't having it at first but with a little coaxing and more singing he played right along with big brother. From styling, set building, photoshoot to film, nothing was short of magical <3. An awesome photoshoot should produce amazing photos but also be super fun and a great experience for everyone involved!  What a spectacular way to end holiday shooting season.  Thank you for being such dedicated clients and happy holidays!
Youth is happy because it has the ability to see beauty. Anyone who keeps the ability to see beauty never grows old. – Franz Kafka
Lady G was beautiful like art.  Mommy requested Lady G's 100 day milestone theme to be lavender, pink, lacey, angelic with princess crowns.  I love when moms have a specific vision in mind because all that detail gives me the ability as an artist to craft a truly unique set for my clients to be photographed in.  And that is exactly what happened!  We are absolutely in love with princess Lady G laying beautifully in her luxuriously soft macrame bowl bed.  Happy 100 days Lady G!
You gotta be a man to play baseball for a living, but you gotta have a lot of little boy in you, too.  ~Roy Campanella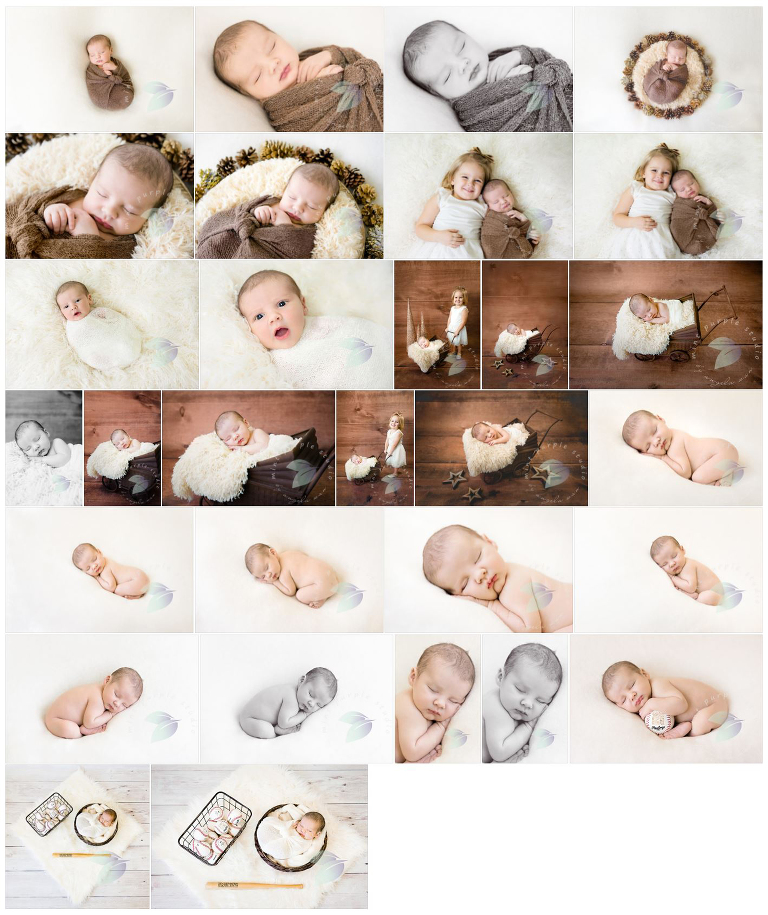 Sir C was carried into the studio and immediately flashbacks of photographing big sister as a newborn appeared.  Both simply gorgeous, adorable and super cute!  We caught Sir C during cluster feeding time and our session spanned two days because I wanted to capture every precious shot for mommy. So often newborn photographers are asked to capture these priceless first days of a new baby and once gone, there's no turning back time.  I never want any of my clients to regret missing that special shot so if I have to I will take as long as needed to capture the moment.  Of course Sir C arrived with the cutest of baseball props because daddy was a pitcher!  I saw this little man and my camera just wouldn't stop.  Then there were those memorable moments when mommy softly swayed and kissed Sir C to sleep – moments that I feel so privileged to be present in.  Here's wishing Sir C and Lady A to being the best of friends growing up, happy and healthy always!